---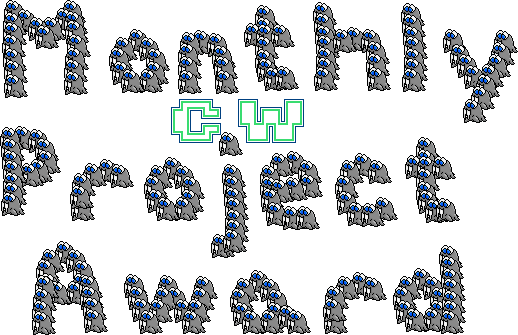 The February 2017 poll for the Monthly CW Project Award has now started. As said in the previous topic, all 2016 projects that did not win the yearly award were reset and can participate again in 2017. Out of the 24 active projects this month, 23 are eligible (since Age of CEmpires I won the January 2017 award):
(83+/84+) Digger
(83+/84+) Lazer 2
(83+/84+/CSE) Sorcery of Uvutu
(84+CE) C SDK & Libraries for CE
(84+CE) gLib 3D Library
(84+CE) Golvellius: Valley of Doom
(84+CE) Kill CMND
(84+CE) Pirate Space Kitties
(84+CE) SQRXZ
(84+CE) TI-Planet CE C Project Builder
(84+CE) Walrus Cheese Run
(Nspire CX) Puzzle15
(HP Prime) Minecraft 2D
(HP Prime) PrimePaint
(PC) Color Speedrun
(PC) Game of Lyfe
(PC) Superstar Hero
(PC) Walrus Kingdom
(Multiplatform) Clouttery Battery Monitor
(Multiplatform) Evil Australians
(Web) Finding Missing Ends in TI-BASIC
(Hardware) RPN-Calculator
(Hardware) Keyberry Pi
As always, all entries are competing against each others, regardless of the platform. Have you spotted projects this month that you think are more notable in particular or that you liked in particular? Select
five (5)
options in the poll attached to this topic (requires 20 posts) then click Submit! And don't forget to visit each topic again to give authors encouragements and suggestions!
You have
You have until March 12th to vote
, so hurry up!