1
« Last post by Adriweb on Today at 10:08:19 am »
Hi,
TI-Planet and Planète-Casio are organizing a free contest with about 1400€ of prizes to win, including many latest calculators, among which the NumWorks, TI-Nspire CX CAS, TI-83 Premium CE, Casio fx-CP400+E, Graph 90+E, HP Prime and several HP Prime mobile apps, the TI-Innovator... !
Prizes also have goodies like pens, bags, stickers, TI-Planet premium accounts...
You can participate in the category of the prize you want to win - the goal is, in the provided program, to get the best score according to the best "stellar configuration" (optimal coordinates). Then submit your configuration with score by email.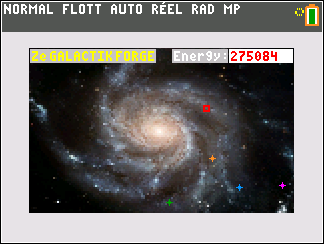 Have fun and good luck, it's open until November 5th
Just crossposting that here, but you can find more info there:
https://tiplanet.org/forum/viewtopic.php?f=49&t=20502