---
For the last few years,
@123outerme
has developed various pure and hybrid TI-BASIC calculator games for the TI-83 Plus and later the TI-84 Plus C Silver Edition. Among those, there were many games with various role-playing game elements. Source Seekers, Solius and Dragonsglid were some of his most prominent titles around that genre. While simple in general, they still managed to provide a lot of entertainment while they lasted. Today, the author has released another RPG, this time using xLIBC, called Sorcery of Uvutu, for the TI-84+CSE!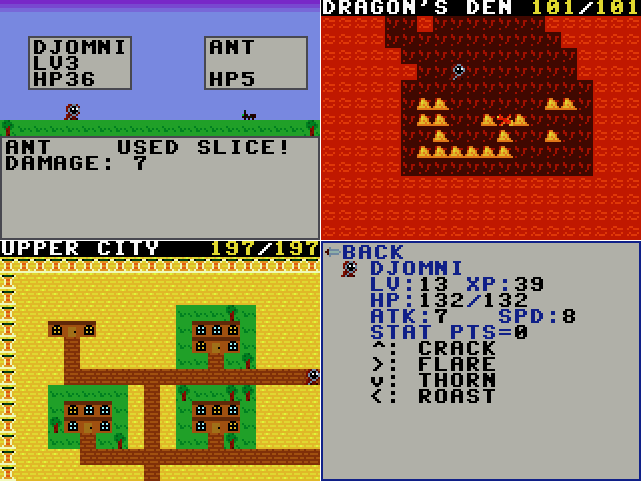 Initially developed as a direct sequel or remake of Dragonsglid, Sorcery of Uvutu later evolved into a full game of its own (although still tied to the Dragonsglid and Source Seekers universe), using nice-looking graphics, sprites, tilemaps and featuring even more elements from Final Fantasy, Dragon Quest and proving once more that such game is feasible within the limitations of the 21.7 KB of user RAM on this calculator. While the story is simple and the game relatively short (about two hours of gameplay), the world to explore is still quite large per calculator RPG standards and the game should be simple to get into. In addition to that, calculator RPG projects usually tend to never get close to finished, so props to the author for making this game one of the exceptions.
A welcome addition to this calculator RPG library!
Download link:
https://codewalr.us/index.php?topic=778.0
Discussion sub-forum:
https://codewalr.us/index.php?board=42